MINI-EXCAVATION SPECIALIZED SERVICE
Our Mini-excavation specialized services perform painstaking work in locations tight and difficult to access.
We are the trusted and experienced partner who will pay a particular attention not to damage periphery's elements on the of the specific work area.
We offer specialized services of:

Underground digging

Embankment and compaction

Restricted space mini-excavation

Underlay work and slab trench
Our specialized mini-excavation services (mini excavator) are mainly used for:
After Disaster Renovation
Buildings decontamination of
Partial or complete demolition
Soil and foundation repair
Buildings Renovation and expansion
We have the habit and the expertise for works execution in building of types :
Residential
Commercial
Institutional
Industrial
Our experts will travel to assess the scope of work and prepare a detailed rate quote of project milestones, timelines and costs.
Turnkey mini-excavation service
All our work is planned and organized to ensure a safe and efficient environment. We have the experience and equipment to move your job forward and meet your deadlines.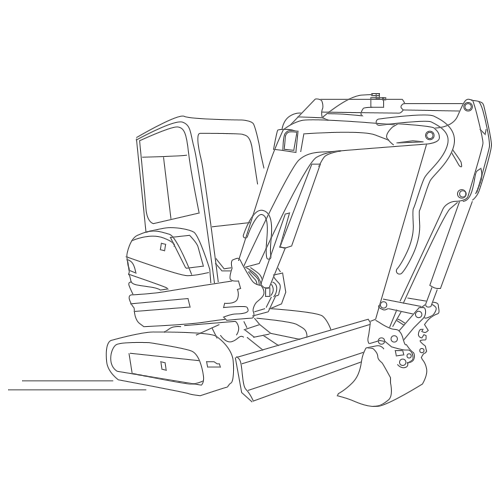 Nous avons l'habitude et l'expertise dans l'exécution de travaux pour des chantiers de type :
We have the experience with the following domain :
Excavation services for soil and foundation repairs

Excavation services for repair and installation of French drain

Excavation services for basement and crawl space

Slab sawing services

Fill and compaction services

Soil cutting services

Before pouring concrete soil preparation services

Excavation services for mechanical and electrical