Sound proof insulation
Sound proof insulation of walls and ceilings by cellulose injection.
Soundproofing your home or apartment
Reduce the unwanted sounds and noises and improve your quality of life with sound proof insulation.
Cellulose is the most efficient sound proof insulation product for ceilings and walls between apartments. It reduces to its maximum the transfert of noises from floor to floor.
In Montreal, most of the duplexes and triplexes build before 1975 don't have any soundproofing insulation between their floors. This is really inconvenient when it come to noisy neighbours. It is possible to immediately resolve this unfortunate situation by injecting cellulose through openings in your ceiling. The process is simple and doesn't leave any traces. Our technique is suitable for both plaster and gypsum ceilings.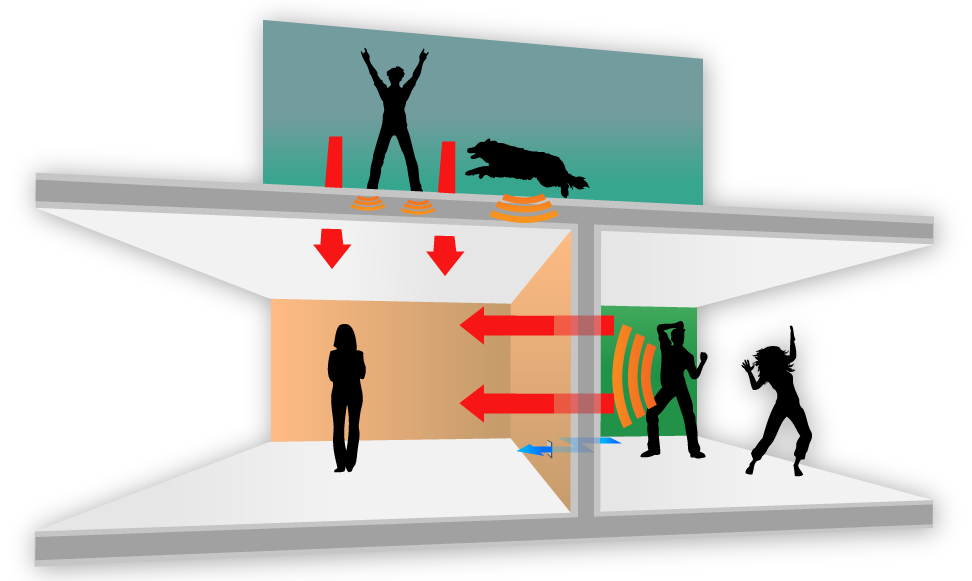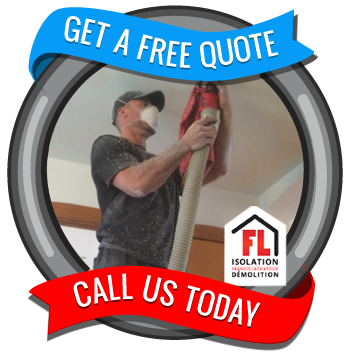 450-951-3255
We come to evaluate your work for free.
New Construction
Your are self builder or a general contractor and need soundproofing insulation for your home or condo building? Contact us to take advantage of our expertise and our quick and affordable services.
Existing building
We visit and choose our apartment or condo but we don't control the neighbours around it. Reduce the intensity of the noises of your neighbours by soundproofing your walls and ceilings.
Renovations
Trust us with all your soundproofing projects, big or small, we will provide quality work that will exceed your expectations.
Acoustic insulation
Using cellulose for soundproofing your home is the best economic and security choice of all.
Reduce noise for a better life quality
The cellulose is almost unbreakable
Life warranty for efficiency
Never lose his acoustic property
You like our video? Visit our Youtube channel and feel free to post a comment.
Ask for a free quote now!
Soundproofing insulation for houses
Frequently asked questions
How do you measure the sound reduction from an apartment to another in existing buildings?
Although it is difficult to answer this matter with accuracy, with the studys of the "Code du bâtiment" concerning the ITS ( indice de transmission de son ) adding cellulose reduces by 30% aerial noise from floor to floor. However the impact sounds such as heel hits are only reduce by a slight margin.
Does your company do plaster job after injecting cellulose or do I have to hire another company to make the finition?
We don't have any problem with you having somebody who can complete the plaster job behind us. If you don't want to bother with shopping around for somebody to do it we can help you. We offer plasterer work after soundproofing so that everything is done and cleaned up rapidly, within 2 to 3 days.
Does cellulose also act as regular insulation in addition to soundproofing insulation in my walls and ceiling ?
Definitely. Condensed cellulose will cause heat to stay longer in your housing, heat goes upward which in this case will have a harder time going through your ceiling.