Roof insulation
Residential roof and attic insulation services
Residential Roof Insulation
The best way to save on your electricity bills!
The way is simple, fast and efficient. Cellulose (blown wool) is first shredded by a machine to be pulverized with a large hose. Installed in your roof space, cellulose forms a thick cushion impervious to air, which greatly reduces heat loss. Cellulose can be used in new buildings and in existing houses.
Roof insulation
Adding cellulose in your allows:
Reduction of your heating bills during winter
Reduction of your air conditioning bills during summer
Improve the comfort in your home
Being eco-friendly!
Numerous problems can be solved when adding cellulose or blown wool and deflectors (styrovents) in your roof or attic :
Elimination of ice in your gutters
Reduction of condensation in your house (foggy windows)
Reduction of your electricity bills

Cellulose is 100% natural and made from recycled products. It is eco-friendly, fire resistant and anti-vermin. Those characteristics make this product ideal for the insulation of your attic.

Your house as a flat roof?We also offer flat roof insulation service.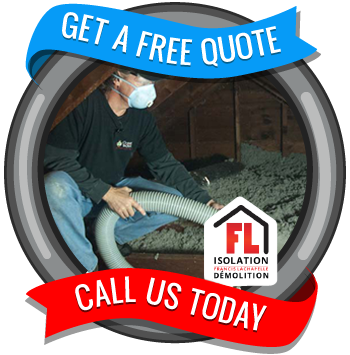 450-951-3255
We come to evaluate your work for free.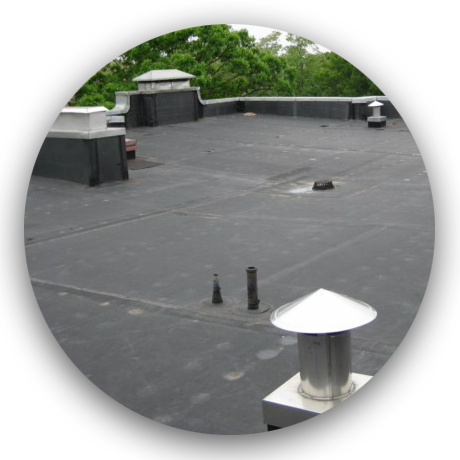 Flat roof insulation
Most of Montreal's buildings with flat roofs do not have any insulation. Heating costs related to insufficient insulation can be substantial. Wheter your building as a trap acces to the roof or not, we have techniques to make isulation of your flat roof possible. We work with a roofing team, which allows us to make opening on your roof, apply the insulation and close sealed the roof without traces.
The importance of a good roof insulation
The roof of your home covers your entire property, and therefore is the largest source of heat loss. Quebec's temperature is predominantly cold, you lose the heat through your roof for the most part of the year. Insulation is key to saving big on your heating bills which are increasing with Hydro-Quebec's climbing rates.
Attic insulation
Spray wool insulation offer a lot of advantage
Great durability
Good execution flexibility
Increase home comfort
Losing less heat
Quick work
Cheaper home heating cost
You like our video? Follow us on Youtube and be free to give us a comment.
Ask for a quick and free quote now !
Frequently asked question about roof and attic insulation in Quebec
What's the use of styrovents in addition of blown wool?
The styrovents ensure good air circulation in your roof space. They are necessary to ensure effectiveness when adding cellulose.
Does blown wool take a long time to install?
The installation of blown wool is a relatively quick process. For a house of 1,000 ft2 for example, one or two hours are enough to perform the work.
How does blown wool help me with icicle formation in my gutters?
Heat loss due to insufficient insulation is responsible for the formation of ice. Adding a sufficient amount of blown wool in your entire roof space will minimize heat loss and therefore eliminate the formation of icicles.
How can the addition of cellulose fix my condensation problem?
Most of the time, a condensation problem is due to poor ventilation in the attic. Installing styrovents before adding cellulose will play a key role in reducing the humidity in your home to a minimum. Installing a ceiling fan is also recommended and it can be necessary in some cases to clear the soffits, our team can help you with this.